At Troinet, we are committed to empowering businesses with reliable, efficient, and cost-effective IT solutions. Since our founding in 1998, we have been dedicated to using the power of technology to help organizations make better decisions, increase profits, and achieve a better work-life balance.

Our mission is to be a strategic technology partner for businesses, providing 24/7 IT services that increase customer value and minimize total cost of ownership. We specialize in security and compliance and offer a wide range of services, from day-to-day technology needs to flat-rate pricing solutions and free consulting. With more than 20 years of industry experience and a team of experienced professionals, we guarantee your satisfaction.​
The Leadership Team of Troinet is led by professionals who have decades of experience and in-depth knowledge of Network Infrastructures and ROI in the process of business and Network Technology.
We work closely together and closely with our customers – sharing a genuine interest in their growth and well-being. We work as a team, both with each other and with our customers – and we measure our success as a team, both by our customers' successes and the relationships we continue to build both inside and outside of Troinet.
Wayne Roye is the CEO of Troinet, a privately held Technology Consulting Firm based in New York City. With over 20 years of experience in business operations, Wayne has a deep understanding of the importance of security and compliance in today's business landscape. He leads Troinet in helping companies make better decisions around technology. He provides C-Level management services, from strategic planning to hands-on technical services.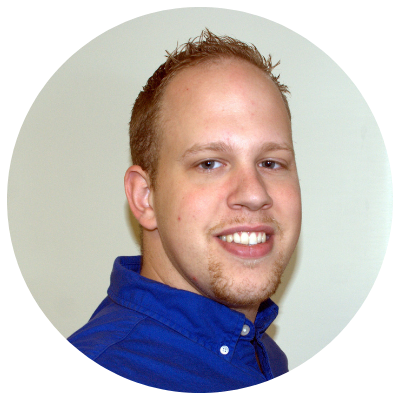 Mike Marino
IT SERVICE MANAGER
Michael Marino is an enthusiastic IT professional who places a strong focus on the customer experience and maintaining a high level of communication with the customers. He enjoys overcoming new obstacles and learning new technologies – all while maintaining a view of the "overall picture" in order to best recommend, design, and implement new solutions.
He believes in establishing a strong team in order to better achieve a bigger goal – believing that "Doing it right the 1st time" is paramount to success. A foundation built on collaboration and trust helps reinforce the structure of teamwork. He also likes to approach situations with a "business first" focus that promotes the idea of IT as an investment to generate revenue, not a cost.
Michael received his Bachelor's of Science in Networking and Communications management, and holds several other industry and vendor specific certifications.
In his free time, Michael is an avid musician – classically trained at a young age, it is his ultimate "retreat" from time to time. When he's not making music, he enjoys spending his time with his wife and dog – frequently visiting parks and boardwalk's around the NYC area.
Established in 1998.
Our journey began back in 1998 after recognizing that most businesses viewed information technology as a burden or costly liability, rather than a valuable business asset. We set off on a mission to awaken small to mid-size companies to the notion that technology can be leveraged to enhance performance and as a result lead to a significant return on investment. Hence the name, TROI-Total Return on Investment.
Over the years, our success has had as much to do with fostering meaningfull, long term relationships with our clients as it had to do with IT. Our team spends a considerable amount of time listening to and interacting with clients as well as asking the right questions to determine which products and services best suit your specific technology needs. In the end, our solutions not only meet your current requirements but are scalable, efficientuser-friendly and most of all,cost-effective.
It all started in 1998 when the internet dawned globally and we saw the need for organizations to embrace information technology. Our passion became our mission: to use the power of computers so you can make better decisions and profits, and enjoy work-life balance.
The landscape of technology is complex and ever-changing
Problems are opportunities to create solutions
Alignment with client's values is a key to sustainable solutions
We meet with the owners, the management and even with the staff to learn deeper about the company's goals, functions and vision.
The key to success is a team-driven approach
Business owners know what they want, but Troinet also knows what they need. That's what separates us at Troinet from the other IT companies – a Team-driven approach to success.
Technology should be a catalyst for growth, not a hindrance
We help business owners recognize that technology shouldn't be a burden but rather a business asset that can deliver significant returns.
Right solutions come from a deep understanding of our client's needs
A well-informed solution allows you to make the best of your budget and existing technologies.
Long-lasting partnership with clients our priority
We put a premium on long-lasting relationships because we are committed to achieving greater efficiency through time.
Locality and vicinity allows you to enjoy responsive support and a strong local knowledge landscape. Our unique position helps you make locally-informed business decisions.
High-value service with personal touch
We believe that companies should be able to get the same kind of high-quality service they'd receive from a large company but without having to sacrifice the personal touch that only a small business can provide. That's what we're all about at Troinet – offering IT support with a personal touch.
20+ Years of Strong IT Experience
Our experienced engineers with 20+ years of highly-rated IT support can serve as extensions of your business. Our expertise is well-testified of by our clients from different industries. 
Make Your Dreams a Reality: Partner with Us for Strategic Technology Solutions
Choose your dream and we can help turn them to reality:
increase profit
grow and expand
enjoy more time outside of work
All you need is the right partner to leverage technology strategically. 
The response time of the Troinet team is amazing! During the most recent storm (Isaias), our Eltingville office lost most of its power for several days. Our server connection was initially lost and we were in a panic! Troinet worked quickly to get our server up and running and we were able to use the power we had to connect to our scheduling software. This permitted us to contact our patients and alert them of our situation and reschedule their appointments. Troinet sets the standard in efficient, responsive and professional customer sevice!
Richmond Dental
Dentist in New York City
I have dealt with Troinet for over 10 years. They can solve any problem presented to them and are always available upon call. I could not give a higher recommendation than an educator's form of rating. Troinet receives an A+ .
J. Anthony Fodera
St. Peters Boys HS
The team has been quite helpful during the COVID-19 Lockdown. They have allowed the process of working from home seamless.
Leonie Ward
Lenox Road Baptist Church
I was lucky enough to work with Troinet on several projects involving the local Chamber of Commerce, where I was a Director. He is straightforward, honest and accurate in his assessments and recommendations. His expertise, not only in technical areas, but also in marketing and sales makes him a valuable asset to any organization.
Wayne Miller
Film, Stage, TV Actor, and Director
Wayne is a childhood friend whose had a passion for technology. This passion and knowledge is the foundation of his company. I've consulted with Troi.net on several different projects. Their level of expertise and professionalism was beyond what was expected. I would definitely recommend Wayne and his company for anyone looking for Systems/Networking Integration expertise.
Eric Amerson
Lead Development Manager at TIAA-CREF
I've thoroughly enjoyed working with Wayne. He is a great communicator and presenter, and he has helped Libraesva grow it's footprint in the greater New York area. We teamed up almost 1 year ago when there were local school districts in need of our solutions. He made sure those deals progressed and closed smoothly. Since then, he and his team orchestrated marketing campaigns to grow our mutual business and develop new leads. Troinet has been a great partner for us and our clients, and I believe we will continue to have great success together in the long-term.
Chris Peluso
Head of Sales in North America, Libraesva
We've been working with Troinet for many years now and they've provided us with really exceptional services and support with our technology needs here in school.
Julie Green
Director in E.L. Haynes Public Charter School
Troinet implemented a cost-effective network that has revamped our computers practice of managing pertinent business documents.
Sandy Krueger
CEO, Staten Island Board of Realtors
We've worked with Troinet for 5 years and in that time we have switched buildings several times and we just got our brand new network here in town and well be beginning another building next year and Troinet helped us with all these transitions seamlessly.
Bethany Molitor
Operations Manager, EL Haynes Public Charter School
Wayne is a strong business leader and mentor. He is thoughtful and innovative in his thinking. I learned a lot about business, technology and people in my time working with Wayne. I'm often amazed at his ability to see the trends long before they come to fruition, for example, Wayne was discussing work from anywhere 7 years ago, when that was still taboo in many lines of business. The lessons learned while working with Wayne have helped me become a successful professional. He cares about his clients and his business and always works towards delivering the right solution to solve the problem.
Justin Shade
Client Technology Manager
TroiNet has always been about quality and fast responsiveness, I have always appreciated Wayne and the team for that. The aim is to provide the customer the best resources they need while keeping the overhead cost down. Definitely a good value for any small organization struggling with technology support operations.
Angel Rivera
Senior Manager at WW
Partnerships and Certifications
Our Technologies
Apple | AWS | Azure | Citrix | Consulting | Cyber Security | Backup & Disaster | Cloud Database Migration | Cloud Migrations | DaaS | Financing Services | Fixed Price Solutions | Hardware | Health Care | HIPAA Compliance | HP | Information Management | Intune | IT Outsourcing | Licensing | Linux | Managed Services | Managed Services (MSP)| Manufacturing (IT) | Meraki | MCSE | Microsoft 365 | MS Exhange | Microsoft Licenses | Microsoft Teams | Networking | Non-Profit | Office 365 | Power & Utilities | Power BI | Project | Project Services | SaaS | SharePoint | Sophos | Surface | Synology | Telehealth | Threat Protection | Virtualization | VOIP
Stellar feedbacks backed by more than 20 years of industry experience. See testimonials. As a small business ourselves, we are relationship-based and personalized in our approach.
Our team of experts is here to help you make the most of your resources (both budget and technology), so you can focus on what you do best. We use the best tools but also the most cost-efficient so you can reach your goals without breaking the bank.
Be guarantee satisfaction by committing to always do it right the first time. We achieve this by having experienced and dedicated IT experts.
Day-to-day technology needs
As your technology partner, we handle your day-to-day technology systems, problems, and maintenance  needs so you can increase giving value to your customers.
We work like a team member
It is rare for IT agencies to provide significant competitive benefits, but Troinet takes ownership by working as though we're part of your team.
No using of "techy words" but communicating in your "known commercial languange." Learning your existing setup and leveraging your technology to come up with the best business IT solution.
We help companies think differently around technology. We help you expand while satisfying your present technology needs. We're constantly innovating so you can gain competitive advantage.
Responsiveness is crucial to ensure no business interruptions and downtime. We provide responsive IT support, 24/7 assistance, and innovative support/ticket solutions.
When we provide IT services of any duration, we make sure they align with your long term business goals.