HIPAA stands for Health Insurance Portability and Accountability Act of 1996. It is a law created requiring covered entities and business associates to protect people's PHI (Protected Healthcare Information).
What are covered entities?
Covered entities are healthcare providers, health plans, and healthcare clearinghouses involved in the transmission of protected health information (PHI).
The transmission of PHI may take place for the purpose of operations,  treatment, insurance coverage, billing, or payment. Covered entities can include organizations, institutions, or persons.
Healthcare Providers

Health Plans

Healthcare Clearinghouses

▪Doctors
▪Clinics
▪Psychologists
▪Dentists
▪Chiropractors
▪Nursing Homes
▪Pharmacies

▪Health insurance companies
▪HMOs
▪Company health plans
▪Government programs

Entities that process nonstandard health information to standard ones. (i.e. standard electronic format) They receive such information from another entity.
What are business associates?
These are individuals or entities that may encounter PHIs through their dealings with covered entities. They are:
Managed Service Providers
Shredding Companies
Lawyers
Answering Services
Billing Companies
What is Protected Healthcare Information (PHI)?
A PHI is any identifiable health information that is used, maintained, stored, or transmitted by a health provider, of a health plan, health insurer, or a healthcare clearinghouse.
Social security numbers
Insurance information
Health history
Vehicle identifiers
IP address
Web URLs
PHIs are so valuable that it is protected for 50 years after the person dies.
What are the consequences of losing control over PHIs?
Covered entities who lose control of PHIs may face serious consequences. This includes not just internal audits and compliance checks, but also costly fines from the government.
The average fine for a HIPAA violation is $1,500,000
A brief history of how HIPAA came to be
HIPAA compliance isn't optional for healthcare organizations. It is mandated by the Health Insurance Portability and Accountability Act (HIPAA) of 1996, which was passed by the U.S. Congress to improve the efficiency of the US healthcare system. 
Healthcare organizations that process electronic patient health data must demonstrate compliance to avoid financial penalties and safeguard patients' privacy under HIPAA policy. The benefits from compliance are essential for protecting your patients' privacy and securing them from frauds and identity theft.
Why You Should Become HIPAA Compliant?
Statistics show that 94% of healthcare organizations fail their audit because they did not have an effective compliance program. Aside from failing audits, here are the benefits of HIPAA compliance:

Satisfy the law
Prove to prospective patients that they can trust you
Protect your practice from costly fines
Gain peace of mind that your practice is protected from financial and legal liabilities
Differentiate and grow your practice
Moreover, covered entities that experienced meaningful breaches are reported to HHS and are posted on the "Wall of Shame." A meaningful breach affects more than 500 individuals, while a minor one affects less than 500. Moreover, you can:
Privacy for Patient's PHI
Secure your practice/office
Maintain your Reputation
Mitigate litigation and fines
Improved operational effectiveness
Acquire and retain patients/clients
Increase client engagement
Differentiate your practice/business
Improve quality of care
Standardize your operations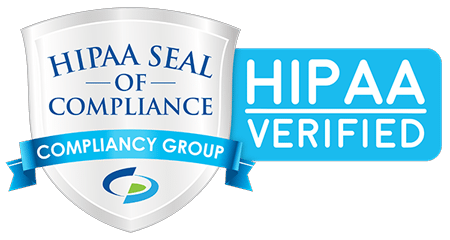 We will assist you to have the Seal of Compliance on your website or in your office which will prove to your patients that you are safeguarding their information. They can be confident that when they choose your practice, they know that you have made every effort to satisfy the HIPAA regulations, and have the documentation to illustrate it.
When you sign up for compliance service, you are assigned your own personal coach to assist you and make sure you're on track to get compliant. Our coaches are with you every step of the way and continue to offer support even after you are compliant!
Everything you need in one place
Compliance coach

All areas of required audits (Privacy, Administrative,  & Security Risk Assessments)
Gap Identification
Remediation Planning
Tailored Policies & Procedures
Employee Training & Documentation Attestation (HIPAA, FWA, PCI)
Document and Version Control
Incident Management
Business Associate Management
Seal of Compliance™
Audit Response Program™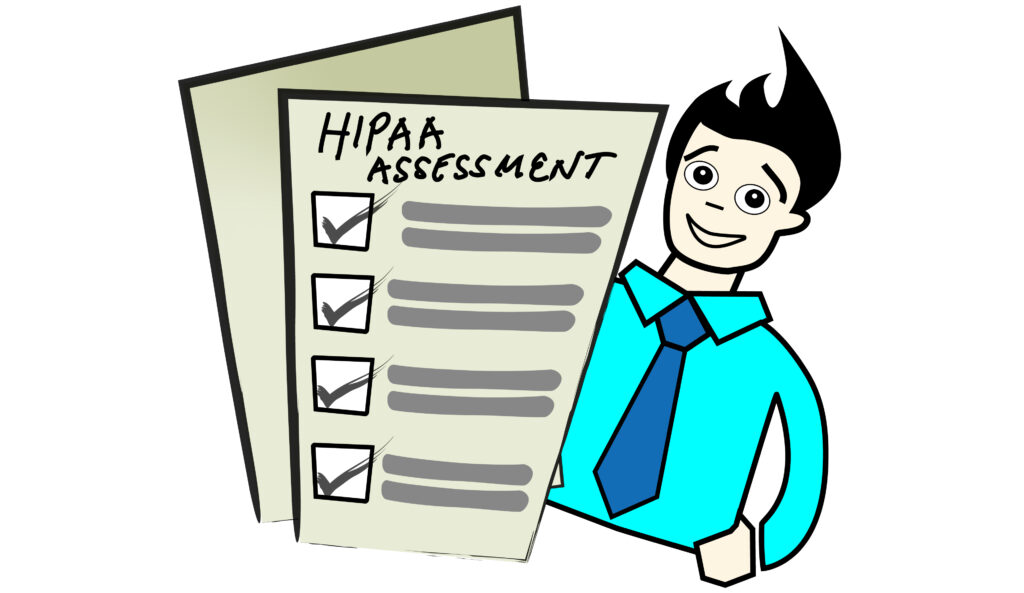 Answer this short checklist to determine if your organization has the elements of effective HIPAA compliance. Fill and submit the form and we will then assist you to fulfill the requirements.
Provide your team with the proper training
Gain a compliant medical storage system
Secure your doctor-patient communications