Healthcare IT Consulting company: We provide smart, targeted IT solutions for healthcare providers. Our focus is on improvement in productivity, financial risk management, and compliance with various industry standards to help your healthcare service grow.
We can help your organization take advantage of healthcare cloud computing, data warehousing and hospital or clinic data analytics; do more digitizing; increase access to information, assess and overcome other barriers to efficiency and effectiveness.
Medical data integration
Virtual solutions for healthcare (e.g. telemedicine)
Electronic health records
Documentation systems
Cloud computing for healthcare
Flexible and secure systems for your tough problems
Benefits of Healthcare IT Consulting
Technology makes the difference
You don't just need a good idea; you need the right approach. That is why we at Troinet believe consultants are so essential in healthcare. Consultants bring a range of skills and perspectives to your project that will improve communication, decision-making, and overall efficiency. Healthcare IT consultants add value through idea development, implementation, refinement, or performance of an approach that another company has previously implemented. You want to ensure that the consultant understands your business objectives, needs, and desires so there will be no miscommunication during the project, implementation, or ongoing relationship between your companies.
Healthcare consulting helps hospitals with cost management, utilization management, and materials management through technology.
Compliance and continuity
Consulting firms can also help hospitals determine whether they are compliant with regulatory standards like HIPAA and develop a business continuity plan.
Spot issues in revenue cycle and improve operational efficiency. Understand cost management so you can be profitable in this environment of healthcare reform. Optimize reimbursement for physicians by strengthening ICD-10 and electronic medical records management.
Better focus for your doctors
Enable doctors to focus their attention where it's needed most – on healthcare decision-making rather than administration. Doctors have always preferred doing surgery rather than filing insurance claims.
User-friendly and adaptable
At certain times, we may find that the major challenge is not technical — it was getting buy-in from the people who would actually have to use the system. So we integrate ways such as making the product less technical and more user-friendly: easier for doctors to adopt and easier for nurses to help them adopt it.
Stay ahead of the curve by maximizing new healthcare IT solutions
Healthcare solutions are dramatically digitalizing information by integrating features like patient data management, interoperability, analytics, and decision support. This trend creates opportunities for those who adapt early. Maximizing innovations in healthcare are critical for organizations to stay ahead of the competition.
Predictive analytics and telemedicine features
To stay ahead of patient care needs, you must know exactly what they want and need in addition to knowing what their current health care problems are. Most patients said that they wanted their doctor's office offer a more convenient experience. This means having features like easy booking of appointments, and quick access of availability. They also prefer doctors offices to be more transparent about pricing and services, which can easily be handled by using electronic health records technology.
Other research has shown that many patients would prefer telehealth services over face-to-face visits so it is important for doctors offices to offer this type of service as well. This will allow for faster access to medical care at a lower cost. 
Reduce medical errors, automate tedious tasks, and secure access to data
New healthcare IT solutions can help reduce medical errors or use data science to project probable complications or even death. Predictive informatics may add value for patients which won't just consult for cure, but look forward for avoidance of healthcare issues.
The implementation of these solutions also helps improve clinic efficiency by automating tedious tasks as well as reducing errors. This new technology can help enhance communication between patients and doctors by providing them with access to their medical records via the Internet. It also helps make hospital operations more transparent by providing hospitals with real-time data derived from various points within the facility.
Backup solutions and disaster recovery plans
Some healthcare providers are not always able to provide backup solutions and disaster recovery plans. At critical moments, they are helpless. They can't move their patients to other places. What hospitals need is a system to make them self-reliant, so they can deal with a crisis without additional support from outside. Hospitals that have this capability will be able to save more lives.
The problem is that it is hard for some healthcare providers to give attention to backups when nothing bad has happened in a long time. They become philosophical over something that others worry about. What they forget is that you must have your backups working before you need them, not after. In fact, they are not backups per se; but are part of your regular systems.
Assistance with negotiating contracts with vendors
Healthcare IT consultants are the ones that help businesses in negotiating contracts with tech vendors like electronic billing companies, hospital information system suppliers and networking systems providers. We have good knowledge of regulations, timelines and implementation methods, and have the ability to analyze and apply various policies and procedures; hence, they we can suggest changes that can save costs for your healthcare.
Assistance with vendor management
As healthcare IT consultants, we can handle all stages of the contract – from negotiation, execution, to perfection. We will review your existing IT infrastructure blueprint to identify overcharges, hidden charges, and to generate cost savings by reducing unnecessary expenses. Next, we provide a comprehensive review of your current plan as compared to our recommended alternatives. 
We then negotiate on your behalf with the IT vendors to obtain the most favorable terms for your healthcare plan. After securing a proposal from each vendor, we will advise you as to which health plan is most advantageous for your company.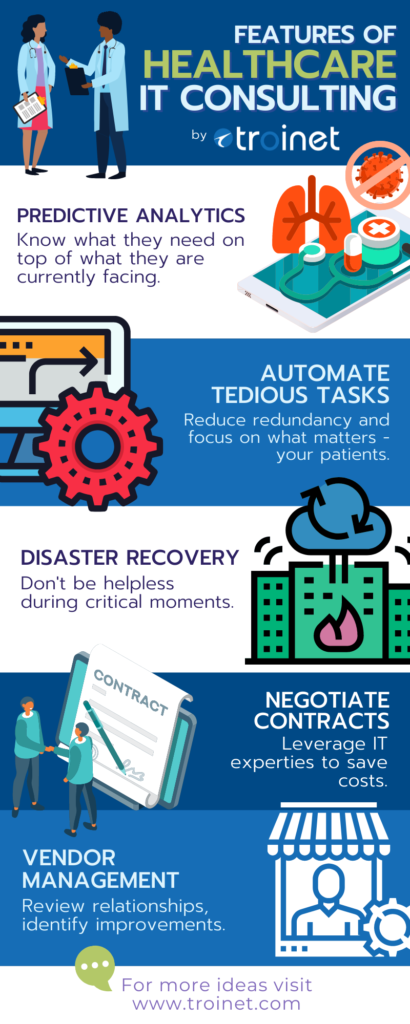 Healthcare IT Consultants combines technicality and creativity. They specialize in understanding the healthcare company's overall goals, diagnosing system defects, designing IT solutions, recommending equipment, upgrading and maintaining medical software and devices, and more. The role of a healthcare IT consultant changes depending on the needs of the healthcare provider. Some firms prefer experienced consultants, while others prefer young, talented individuals with a keen eye for technology and business networks. Being able to adapt to different types of projects and techniques is what makes successful healthcare IT consultant.
What are the roles of healthcare IT consultants?
Their role is to help businesses like you reduce costs while improving the quality of care. The approach is about collaboration with the client to deliver solutions that will enhance the business's technical infrastructure and your bottom line. These solutions can include improving your software delivery pipeline, operating systems (Windows and Linux), computers and printers, communications systems, and IVATEL networks.
They help you cut costs
They will explain the job to you, and everything will be clear
They will make their best effort to hasten the project
The healthcare industry is becoming more like tech companies
The reason you should read this is that health care is changing very fast, and so are the companies in it. It's becoming an industry with many of the same characteristics as tech companies, and if you know how tech companies work, there are some things you can learn from them.
Common mistakes in choosing healthcare IT consulting services
1. Choosing the wrong people to manage their project
2. Not getting the IT team involved sooner
3. Ignoring security risks and regulations
4. Assuming technology is all about the hardware
5. Thinking they can do it in-house
6. Failing to plan for change
7. Getting no involvement from the end-users
Ensure no problems down the road
A good healthcare IT consultant can negotiate on your behalf so that all parties are treated equally by the contract. They can also make sure that there are no parts of the contract that will cause problems down the road if there is ever an issue with the vendor or an audit from the government.
Evaluate the quality of products
We are responsible for evaluating the products and services of a technology vendor. We are also responsible for checking out their credentials if they're selected. This usually includes background checks to make sure that they are licensed and have clean records.
Get the best value from your vendor relationships
We also make sure vendors are meeting their contractual obligations including cost and time commitments. We work with them to negotiate when disputes arise and investigate any allegations of fraud or misrepresentations. In addition, they will make several recommendations to the clients as to how they can get the best value from their vendor relationships.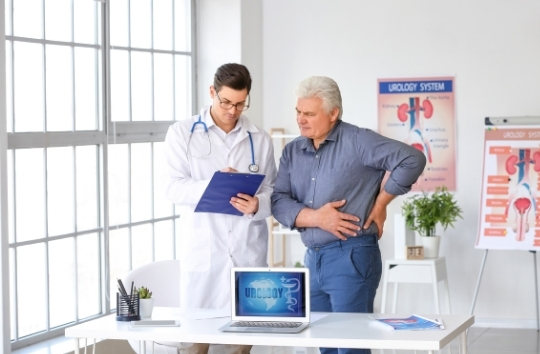 Integrating Clinical and Financial Systems
Our consultants can work on integrating medical, billing, revenue cycle management, and practice management records to achieve business goals.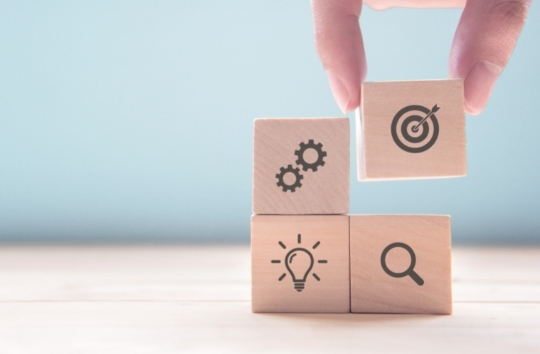 Creating a Healthcare IT Strategy
We combine a strong project management team, top-rated customer service and technical expertise to make it easy for you to create an effective Healthcare IT Strategy.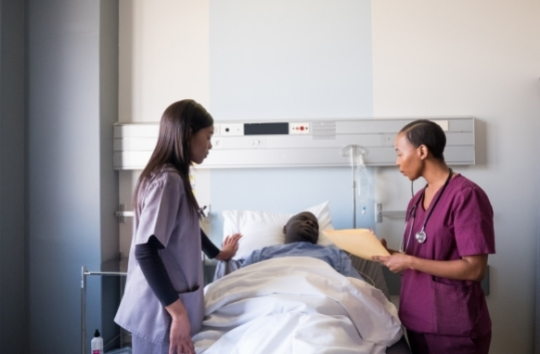 Tech Applications that Improve Patient Safety
Identifying or creating clinical & administrative applications that improve patient safety and outcomes at a lower cost.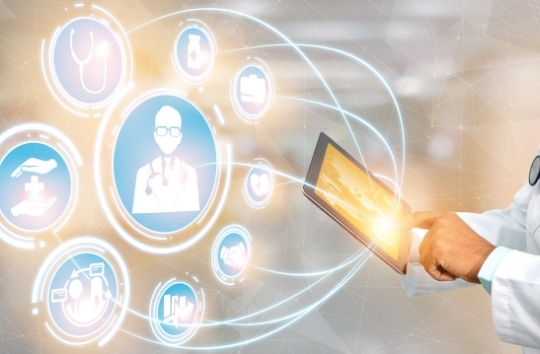 Enhancing IT Systems Across Continuum of Care
Troinet Healthcare IT Consulting uses agile methodologies to rapidly implement, maintain, and enhance IT systems across the continuum of care.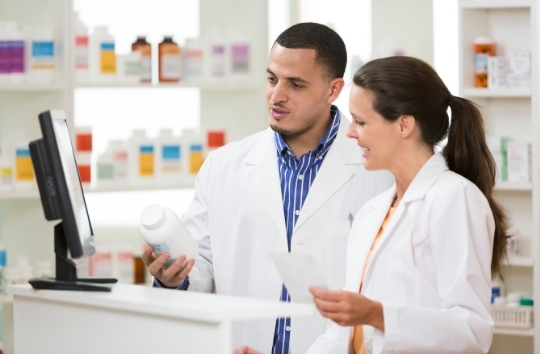 E-Prescriptions and Metering Applications
We are a full-service consulting firm specializing in the design and management of private, secure, cloud-based healthcare information systems with a focus on e-prescribing and other metering applications.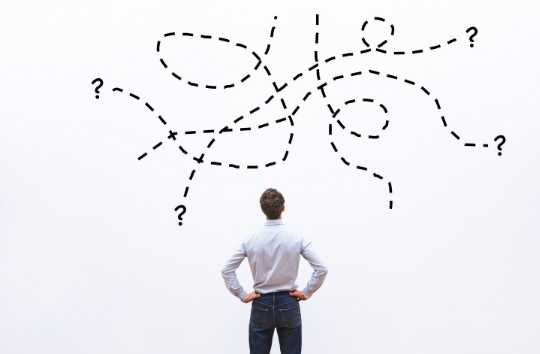 Troinet provides healthcare Information Technology (IT) consulting services to hospitals and health systems. Our consultants have a holistic view of the healthcare technology needs of our clients.
Troinet Healthcare IT Consulting Solutions
Troinet offers healthcare IT solutions composed of a full-service healthcare engagement firm that delivers a unique and vital combination of substantive consulting, technology, training, and digital solutions.
We work closely with our clients to help them innovate, improve performance and increase growth. We can design and deliver your healthcare IT solution for you, or implement it for you. Either way, we provide the best solutions to fit your existing infrastructure as well as your bottom line.
As an experienced integration partner in the healthcare industry, we listen to and understand the healthcare industry's pain points.
We work with various organizations, including software companies, billing integration providers, hospitals, clinics, and vendors to deliver customized applications built on one or more available software platforms.