Billing reimbursements is one of the biggest challenges of physicians when it comes to telemedicine. 
Healthcare providers are jumping to the Telemedicine bandwagon. However, reimbursements and claims will only be eligible when done correctly.
Troinet and Advantrix are here to help you answer these questions:
Watch the entire telemedicine billing webinar here
How can I make sure I will get paid for telemedicine appointments?
How to make sure I won't be required to male a refund after the insurance makes an audit?
How do I make the proper documentation?
How can I use telemedicine if my practice involves physical meetings like physical therapy or dentistry?
How to deal with claim denials?
This webinar is presented by: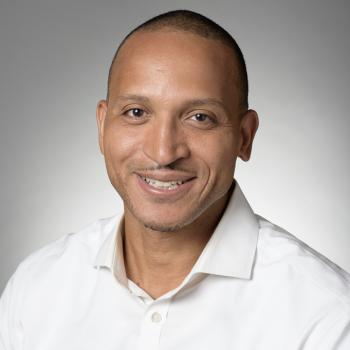 Wayne Roye is the CEO of Troinet. Troinet is a technology firm based in New York that focus on adapting technology to help improve healthcare operations. Troinet provides consultancy, healthcare IT services, information, and software support.
Is video conferencing HIPAA compliant?
Not a complex question, but the question can seemingly bring on several types of answers. The simple answer is that video conferencing can be compliant with the government's mandate for health security standards.
However, not all major video conferencing solutions can meet the Health Insurance Portability and Accountability Act of 1996 (HIPAA) standard, especially not big industry names like Skype and Facetime.
In order for a health organization to ensure they are in good accordance with the HIPAA regulation, they will need to err on the safe side so it's recommended that any provider using a video conferencing solution, must have a solution that offers complete encryption of any personal patient data.
As telemedicine continues to grow and become a norm in today's society, more and more video conferencing solutions are increasing their security standards to meet the standards of HIPAA and other security protocols.
HIPAA Policy Developments
-While HIPAA rules have been relaxed, violations may still be levied. It is very important that we remain compliant as much as possible.
-The provider must use an interactive, real-time audio and video telecommunication system in order to bill office visit codes 99201–99215. If the patient does not have access to a smart phone or computer, do not bill office visit code
CMS specified that Facebook Live, Twitch, TikTok or other public facing video tools should NOT be used for Telehealth.
HIPAA privacy rules waived: may use FaceTime, Skype, Messenger video chat, Google hang-outs video.
CMS instructs groups to notify the patient that third party platforms may have privacy risk
The provider may waive the co-pay / deductible but is not required to do so.
Visits are paid at the same rate as in person visits.
You do NOT need to record visits on any platform.
You DO need to document the visit in the EMR
You need to write a proper note using the telehealth
template including a history, limited physical exam and
an assessment/plan.
Tools & Tips for Documentation
Accurate documentation is just as important for telehealth visits.
Pre-COVID only established patients were allowed for telehealth, during COVID New patients are also allowed
The accepted codes are only the e/m codes. However during COVID, well visits are also included. Good practice is to inform the patient prior to call the requirements.
You must document time in your note by clicking the time button in your EMR or using the time quick text. Protocols will remain same as a face-to-face visit, must have at least 2 out of 3 – HISTORY / PHYSICAL / MDM to determine e/m coding level.
Good practice to document the 'originating' and 'distant' sites, indicating the location of provider and the patient.
Telephone Evaluation and Management Services (CPT 99441-99443)
On March 30, 2020, CMS finalized payment for telephone evaluation and management (E/M) services (CPT 99441-99443). Effective March 1, 2020, the codes will be considered active and payable for the duration of the COVID-19 pandemic. CMS will allow physicians to provide telephone E/M services to new and established patients.
Telephone E/M services are provided to a patient, parent, or guardian and do not originate from a related E/M service within the previous seven days and do not lead to an E/M service or procedure within the next 24 hours or soonest available appointment.
The following codes may be used by physicians or other qualified health professionals who may report E/M services:
99441: telephone E/M service; 5-10 minutes of medical discussion
99442: telephone E/M service; 11-20 minutes of medical discussion
99443: telephone E/M service, 21-30 minutes of medical discussion.
Physicians can reduce or waive cost-sharing for these services.
Reimbursement is lower than the audio-video encounter.
Commercial will require patient benefits verification
Medicare (+MA) also accepts G2012 for virtual check-in and this has been in place prior to COVID.
It is only applicable for 5-10 minutes interaction and can be conducted through multiple communication technology modalities, including synchronous telephone conversation or exchange of information through video or image. 
Call must only be initiated by the patient. The corresponding E-Visit codes are separate and corresponding NP/PA codes are separate
In 2017, CMS developed Place of Service (POS) code (02) for telemedicine services.
On 3/30/2020, CMS said you are not required to use POS 02, but should use the place of service that would have been used if the patient was seen face-to-face. This means, the office visit services will be paid at the higher, non-facility rate, not the lower, facility rate.
Telehealth for Specialties
Clinicians who may not independently bill Medicare for E/M services (i.e., physical therapists, occupational therapists, speech-language pathologists, clinical psychologists) can use the following codes.
G2061: Qualified non-physician health care professional online assessment and management, for a patient, for up to 7 days, a cumulative time during the 7 days, 5-10 minutes
G2062: Qualified non-physician health care professional online assessment and management, for a patient, for up to 7 days, a cumulative time during the 7 days, 11-20 minutes
G2063: Qualified non-physician health care professional online assessment and management, for a patient, for up to 7 days, a cumulative time during the 7 days, 21 or more minutes
Commercials although have more extensive code coverage – including IE/RE / Therapeutic Activities, etc. However patient benefits must be checked.
Any limitation on follow-up visits in terms of the number of days between the two sessions.
Currently, there is no limitation on the number of days between the two sessions of telemedicine encounters.
However, there are limitations for e-visits, where the patient must generate the initial inquiry and asynchronous communications can occur over a 7-day period.
Reduce no-shows. Patients will be less likely to skip follow-up or routine preventative treatment when they don't have to travel for care.
Improve mortality, reduce complications, and cut hospital stays and readmissions.
Lower healthcare costs
Reduce readmissions, er visits, and patient transfers
Reduce medical practice overhead
Troinet provides Managed IT Services for your healthcare practice
We help keep your technology running so you can keep focusing on your business. Our dedicated team of experts at Troinet is ready anytime to be of service to you. On top of medical billing, below is a list of services we offer to our clients:
COVID-19 Preparation and Long-Term Response Technologies – we are here with you to help you with these challenging situations. We offer holistic solutions to help you thrive during and after this pandemic – from billing telemedicine, technology financing, consulting and more.
Telehealth and Corresponding Infrastructure – as healthcare providers consider to integrate telehealth into their practice, we are able to help you set-up the infrastructure so you can do telehealth consultations and reduce no-shows or patient fears.