Quality IT Staffing Agency in New York and Jersey
Empower your business to achieve success by having the right IT people.
Get the Right IT People for Your IT Systems
We provide IT Staffing in New York to decrease the cost and complexity of running your IT operations and relieve your burden of hiring and managing. We seek to understand the uniqueness of your IT needs and work closely to help your business grow. When you choose to work with us, you can rest assured that your project will be handled professionally. IT staff is the basic ingredient for the success of a successful modern-day business. At Troinet, we:
Take the pain our of IT hiring
Find the right IT professionals for a reasonable price
Accommodating staff to assess your IT needs
Reliable and skilled talent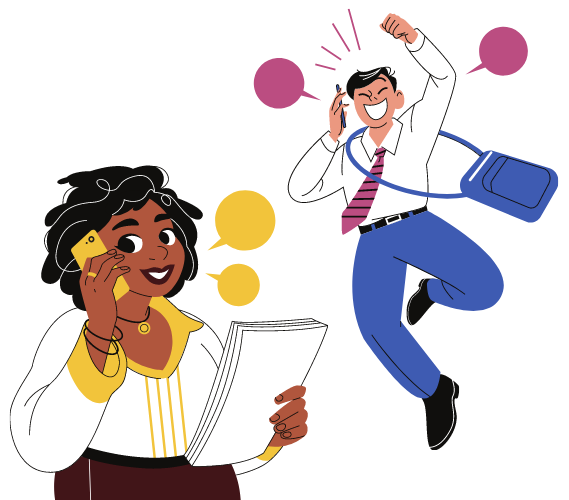 Clients trust us to provide them with reliable and full-cycle IT staff, taking on the burden of hiring, training and managing their teams through our professional staffing services.
We identify the IT skill sets that you need and make sure that your company gets those skills. We find the right person for the job and work with both sides to make sure everything goes smoothly from start to finish.
Our staffing solutions are flexible. We provide placing mid to senior-level IT professionals as well as short-term contracts for businesses who are looking for additional resources.
Benefits of IT Staffing to Business
We all know how much time you spend on administrative tasks, especially with human resource issues. When you use our IT staffing agency, we will take care of everything for you while still keeping a focus on your bottom line. You can put all of your attention into running your business while we handle all of the other things.
Our purpose is to get you the job done right, on time, every time. No more sleepless nights spent agonizing over hiring decisions or worries about staffing fluctuations disrupting your daily operations. Let's chat and see how we can help get the job done right, on time, every time.
We take the pain out of IT hiring. We help you find qualified IT talent and service solutions your organization needs quickly, easily and cost-effectively.
The best advantage of using an IT staffing agency is that it minimizes risks involved in outsourcing your IT tasks to foreign companies or individuals. These agencies help you find the best professionals within your budget range.
Get the Best IT Talent Available
Your trusted IT staffing partner – Troinet. We are a strategic IT staffing firm serving businesses in New York City and surrounding areas. Our strategic sourcing capabilities, an extensive database of pre-screened top talent, and executive search expertise put us in a unique position to deliver top IT professionals with the skillset and experience your organization is looking for.
IT staffing agency in New York. Outsourcing IT staffing is a good way for organizations to save money and time. With our help, you can find the best specialists for your company. The process of hiring IT professionals will be much easier and faster.
The main advantage of using an IT staffing agency is that you pay only for the service you need and get top results. The staffing agency will choose the best specialists for your company, train them and deploy them as needed.
In addition, you can save money on recruitment costs, since the agency takes care of all recruitment procedures. You don't need to advertise vacancies or interview candidates – the agency does it all for you. In this way, you reduce expenses on personnel and management by 30-70%.
An experienced IT staffing agency will advise you about choosing a system that's most suitable for your business needs and work with it effectively. All specialists from our company are well-trained, have extensive knowledge in their fields and years of experience.
The well-coordinated working process helps us to deliver high-quality services to our customers at a market price within a short period of time.