When disaster strikes, we're on your side. 
Save yourself from a world of hurt and headache because of lost data that you really want back
In today's cyber world, data is the lifeline of any organization. So if it gets deleted or deleted then you may lose your business. Hence it's very important to secure it with immediate effect. But the matter of concern is you don't want to lose the current work and in an argument, you lose the data as well.
For these situations, you can rely on Troinet's data recovery services in New Jersey. We provide professional data recovery services for business hard drives, digital media, and other devices that store your valuable information. Here are reasons why data recovery is important: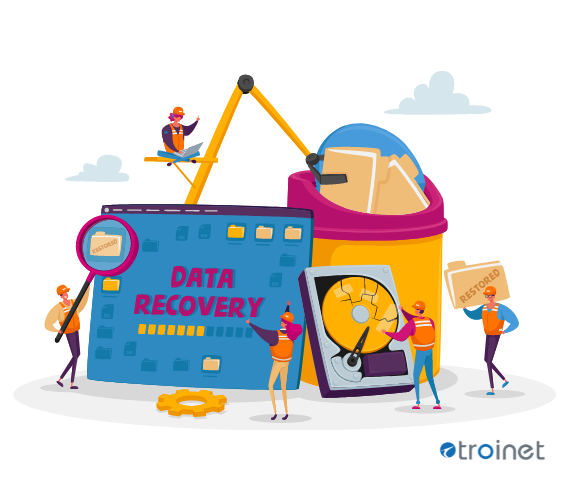 Simply reach out to us via phone (718-761-2780) or email and get a free quote for recovering your business information.
Our refund policy allows you to have a full refund if unsatisfied with our services regarding data recovery for business.
Recovery services are non-invasive and all work is done at their location
One of the biggest fears a small local business owner, who relies solely on their computer, has is when something goes wrong with their computer and they lose valuable information stored on it. 
Data loss is a serious thing. It can become painful if the loss happens on your computer, servers, and other devices which holds the documents pertaining to your businesses. 
Data Recovery Services are of much help when you suffer digital loss.
Recover important file types
Data recovery services allows you to recover your text files and other types of documents like .pdf, .docx, .odt, .potx and more.
Data recovery allows you to recover information from all devices including hard drives, memory cards and USB drives.
Data recovery services solve these problems rapidly and restore damaged hard drives completely at affordable prices.